We're digital insurance firm, as INSURANCE TopUp we provide affordable auto insurance rates with a streamlining the insurance policy process and making motor insurance easier. INSURANCE TopUp is a brand name of Noble Insurance Broker, and Noble Insurance Broker LLC is authorized and regulated by insurance authority UAE.
INSURANCE TopUp provides you a comprehensive insurance comparison online platform where you can compare insurance quotes from UAE's trusted insurance providers, choose the one that suits you the best and purchase it online. Yes, it's that simple. Just compare car insurance quotes and find the perfect car insurance policy in Dubai, Abu Dhabi, Sharjah and the rest of the UAE in just a few minutes.
The products and services we offer include auto insurance, health insurance, personal insurance and home insurance. insurance TopUp has partnered with all the leading and reliable UAE insurance companies and lets you compare their insurance policies and quotes and also assists you in gaining the information you need to make the choice easier.
Our goal is simple and clear: to provide immense value to our customers by combining quality insurance products with excellent cover and amazing customer service at the best possible price.
INSURANCE TopUp is Partners With The Best Insurance Companies in UAE
Insurance TopUp has developed excellent business relations over the years with the top insurance companies in Dubai, Abu Dhabi, Ras-Al-Khaimah, Sharjah, Umm Al Quwain, Ajman and Fujairah. The relationship is based on mutual trust and cooperation, while they count on us to deliver carefully assessed business; we trust them to provide top-notch insurance products to our customers. Whether you are looking for an affordable motor insurance, a personal insurance plan or a home insurance policy, we are here to ensure you get the best insurance quotes to compare.
Some of our prominent insurance providers are:
Watania Takaful Insurance, Adamjee Insurance, Qatar General Insurance, AXA Insurance, Qatar Insurance, Arab Orient Insurance, Dubai National Insurance, Oriental Insurance, Dubai Islamic Insurance (AMAN), Union Insurance … Please Click Here to know more about our partners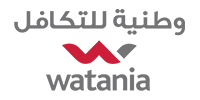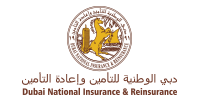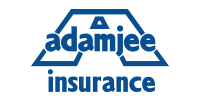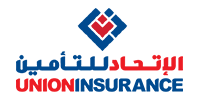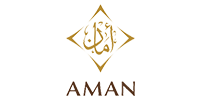 Why Choose Insurance TopUp
There is not just one but many reasons to choose Insurance TopUp for personal, health and motor insurance products:
We help customers make confident and informed decisions.
We have made insurance easy to buy online – either from PC, tablet or mobile.
We have both English & Arabic-speaking customer service agents available at all time to answer your queries by phone.
We offer a wide range of insurance options – from the basic to premium. There is a policy for everyone here that fits their budget.
We also offer low-cost motor insurance policies for drivers who may have been turned down elsewhere.
Our entire process is online and super simple (you don't need to drive anywhere).
We let you compare insurance quotes from top most trusted insurance companies to find the best one for you.
We also provide our customers with a dedicated helpline with trained advisors.
Our customer service department helps you choose coverage (recommended insurance package from most trusted car insurance companies we have)